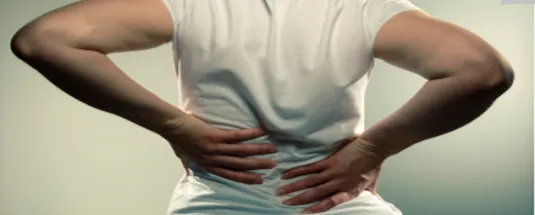 Chiropratic Treatment for Low Back Pain:
Chiropractic manipulation is the most popular alternative treatment for people suffering from back pain. More than 31 million Americans see a chiropractor each year and a little over a third of those patients are seeking relief from back pain . For many people, chiropractic treatments are a safe and effective method of relieving back pain and structural problems without having to have invasive surgeries.
If you're suffering from lower back pain, after a thorough examination to determine the exact nature of your injury or condition, we'll develop a treatment plan that returns your spine to its natural position and relieves your pain. Many patients notice significant improvements after the first session. Contact us today to learn more about the benefits of chiropractic medicine for lower back pain.
How A Chiropractor Treats Back Pain:
The type of treatment a chiropractor uses to relieve back pain depends on the specific situation as well as the chiropractor. The first thing a chiropractor does is take a detailed medical history and perform a physical evaluation. Many times, they will also run lab tests and use imaging techniques, such as x-rays or MRI's, to identify the extent of the damage and determine if chiropractic care is an appropriate treatment for the issue causing you pain.
Once a course of treatment has been decided upon, you'll undergo one or more chiropractic manipulations to move joints in the spine back to their natural position. Chiropractors manipulate the joints with their hands using sudden forceful movements that restore order and improve the range and quality of your movements. Spinal manipulation also helps relieve pressure that misaligned bones place on nerves and pain receptors. It's possible that pressure being placed on a nerve somewhere along the spinal column is causing your lower back pain. Releasing the pressure on the nerve is necessary to reduce the pain you're experiencing.