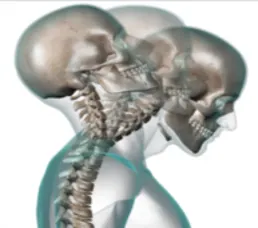 When dealing with the aftermath of a car accident, there are many things you will worry about, one being whiplash injuries. One thing you don't want to have to worry about is your neck and spinal health. Unfortunately, your neck and spine can be a very real concern after a automobile accident. Even if you are lucky enough to escape life threatening injuries, whiplash can be a serious problem that can cause significant pain and debilitation for many years.
Some symptoms you may experience:
Neck pain and swelling

Lower back pain

Pain originating between the shoulder blades

Severe headaches that medication does not seem to ease

Dizziness and blurred vision

A ringing in your ears

A limited range of motion in your upper body

Muscle spasms
A whiplash is an injury that most commonly involves the soft tissues of the neck, shoulders, and mid back regions of the spine. Soft tissues are the ligaments, tendons, muscles, nerves and discs that move, support, and protect the spine. It is an injury most often linked with automobile accidents because of the sudden forces absorbed during even low speed impact collisions.
Following whiplash injury it is extremely important to have a proper chiropractic orthopedic work-up to determine the nature and extent of injury so that a proper treatment and rehabilitation program can be initiated to help insure that you will become pain free and restore proper function of the injured areas.  The sooner treatment is initiated following injury the greater the chances of reaching these goals.